Hydraulic Double-Column (Drawing) Press
Müller 315T-PHHP-2100x1200mm
Stock number:

1358-LAEN-KEZ-315-7-5-1

Year / Condition:

1981 / Gebraucht

Control unit:

PLC (Siemens)

Country of origin:

Germany

Freight basis:

ex works

Item location:

Germany

Delivery time:

as per agreement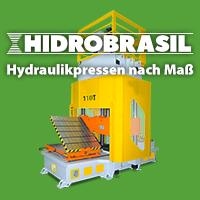 Picture / documents / videos
Technical specs
Details
pressure:

315 t

stroke:

800 mm

Ram plate:

2100 x 1200 mm

table height over floor:

1000 mm

Table size:

2100 x 1200 mm

Travel:

800 mm

Oil Tank Capacity:

1500 l

weight of the machine ca.:

50 t

dimensions:

3800 x 2610 x 5750 mm

open height:

1000 mm

Engine Output:

55 kW

open height:

900 mm

drivering away from the Pestle:

400 mm

drives away ecuters:

50 mm

capacity of ejector:

63 t

T-grooves wide pestle:

28 mm

T-grooves wide tabletop:

22 mm
Description
Available immediately at an unbeatably low price of € 99,000.
The Machine is in very good Condition.
It was overhauled about 2 years ago for more than 50,000 Euros.
The Machine is suitable for tuching and testing tools.
The Press is working flawlessly so far, but is too small for the new Production.
Contact seller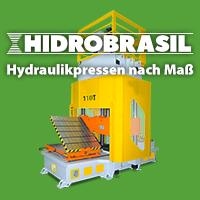 HIDROBRASIL GmbH
Hertener Strasse 10845892 Gelsenkirchen Phone: 0049-(0)209 88 00 38 43Fax: 0049-(0)3212 88 00 38 4
Further machines of this dealer