Center Lathe
BOEHRINGER DM 640 x 2.000
Stock number:

1124-150322

Year / Condition:

1974

Control unit:

conventional

Country of origin:

germany

Freight basis:

ex Stockstadt, free loaded on truck

Item location:

Delivery time:

ex stock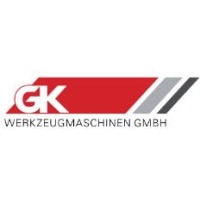 Picture / documents / videos
Technical specs
Details
turning diameter over bed:

640 mm

turning diameter over slide rest:

430 mm

turning length:

2000 mm

turning diameter in the gap:

850 mm

length of gap:

380 mm

center height over square guideway:

315 mm

bed width:

420 mm
8

spindle bore:

82 mm

lead of leadscrew:

12 mm

turning tool - shaft cross cut:

25x32

clamping chuck diameter:

400 mm

morse taper:

6

power requirement:

22 kW
9-1800 U/min

gradation:

1,25

max. torque on the spindle:

2800 Nm

weight of the machine ca.:

ca. 4160 kg
Description
Used Lathe, Boehringer Make, type DM 640th

First ownership from German wholesale company. Location: Werkstinstandhaltung. Very well maintained condition. Few hours of operation.

Optional equipment and accessories:

- Support in reinforced design with self-transition the upper Support for taper turning for 200 mm displacement of the upper slide
- Reinforced main spindle, spindle head with centering and bayonet plate mounting Gr. 11 DIN 55022
- Spindle bore 103 mm
- Motor power 22 kW
- Quick-change tool holder multifix Gr. C
- 5 piece steel bracket inserts
- 2-axis digital display Heidenhain for the longitudinal and transverse axis
- Pneumatic clamping equipment manufac Forkardt with clamping cylinder PZLAJ 250 without passage
- Steady rest with roller and sliding jaws, diameter 180-400 mm
- Rapid traverse longitudinal and transverse
- Micrometric fence
- 3-jaw chuck Manufacturer Rohm, diameter 500 mm with split jaws, bore 190 mm
- 4-jaw chuck Manufacturer Rohm, diameter 315 mm
- 4-jaw independent chuck Manufacturer Rohm, diameter 630 mm
- Complete Techical Documentation in German language

Warranty: No
Payment: 100% before loading the machine

For more details, please refer to the plant.
Contact seller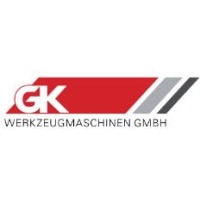 GK Werkzeugmaschinen GmbH
Lindenstr. 2164589 Stockstadt Phone: + 49 (0) 61 58/8 47 72Fax: +49 615886931
Further machines of this dealer