Cylindrical Grinding Machine
TOS BUA 25x630
Stock number:

1124-0000168

Year / Condition:

Generalüberholt / Overhauled

Control unit:

NC (Siemens S7)

Country of origin:

Czech Republic

Freight basis:

ex stock, free on truck

Item location:

Czech Republic

Delivery time:

ca. 5-6 months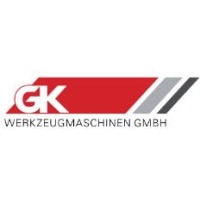 Picture / documents / videos
Technical specs
Details
grinding diameter:

250 mm

grinding length:

630 mm

centre height:

125 mm

control:

Siemens S7

swing diameter:

280 mm

centre distance:

630 mm

grinding head swivelling:

90 °

table swivelabel +/-:

+10/-7 °

grinding wheel dia. x width x bore:

400 x 40 x 127 mm

grinding wheel dia. according abrasion:

250 mm

max. grinding wheel width:

63 mm

swing in open rest:

70 mm

swing in closed rest:

70 mm

taper bore of workpiece spindle:

4 Morse

taper of tailstock quill:

4 Morse

stroke tailstock centers:

30 mm

clamping force tailstock center:

50-1500 s

grinding head swivellable +/-:

+15/-45 °

output of wheelhead motor:

4 kW

work piece motor:

0,7

hydraulic motor:

1,1 kW

cool pump motor:

0,155 kW

lubrication pump motor:

0,155 kW

electro motor internal grinding:

0,75 kW

total power requirement:

10 kVA

weight of the machine ca.:

3000 kg

dimensions of the machine ca.:

L3000/B2300/H1600 mm
Accerories
technical documentation

workshop light

ball screw in axes

work piece drivers

work piece driver

grinding wheel dresser at tailstock

splash guards

balancing mandrel

open tailstock dia. 5-80 mm

centers morse 5

grinding wheel cover for width 50 mm

grinding wheel flange for width 25-40 mm

grinding wheel 400 x 40 x 127 mm

autom. dressing compensation

stepless spindle speed:

und Werkstückantrieb
Description
Modernized and overhauled NC circular grinding machine with new SPS control from Siemens S7, table movement and feed of the grinding wheel via ball screw spindle. Other features:

- Feed X and Z are stepless (servo motor)
- Workpiece drive and grinding spindle drive (45m / s) is also stepless (workpiece drive has servo motor and grinding motor a frequency converter)
- autom. Dressing compensation
- Sedimentation - Coolant tank (option - paper belt filter)
- Internal grinding facility optional


Machine with guaranteed new machine geometry.


Further technical data and accessories, according to the appendix.


Benefit from the favorable leasing and hire-purchase conditions of ABC Leasing. Ask us about it. Of course, you also receive from us free delivery, assembly / commissioning and ready-to-hand transfer as well as control training.
Contact seller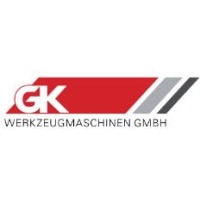 GK Werkzeugmaschinen GmbH
Lindenstr. 2164589 Stockstadt Phone: +49 6158828671Fax: +49 615886931
Further machines of this dealer