Gear Grinding Machine - External
NILES ZP 20
Stock number:

1113-6658

Year / Condition:

2002

Control unit:

CNC (KAPP D300 )

Country of origin:

Germany

Freight basis:

FCA

Item location:

Staufenberg Stock 1

Delivery time:

immediate, as agreed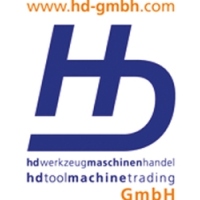 Picture / documents / videos
Technical specs
Details
max. wheel diameter:

2000 mm

gear width:

980 mm

max. module:

34

weight of the machine ca.:

20 t

dimensions of the machine ca.:

7,9 x 6,0 m

max. helix angle:

-35° / +35° °/deg. °

stroke length max.:

1000 mm

rotary table diameter:

1365 mm

table load:

20 t

grinding wheel diameter:

400 mm

profile depth:

75 mm

power capacity:

25 kW
Description
DESCRIPTION

CNC-Profile Gear Grinding Machine for grinding external spur and helical gears

Hydrostatic guideways in rotary table, column, stroke saddle

Equipment:
* CNC-control KAPP D300 for 7 axes:
- Z, W tangential travel of the slides
- B head swivel
- Y column travel
- X stroke saddle
- A rotary table
- U dresser movement
* NC dressing unit with 1 dressing-spindle for diamont-dressing-disc
* coolant device
* oil-mist extractor
* oil-coolant-system
* machine housing
* touch-probe inside the working-area for gear measuring
* electronic hand-wheel
* outboard-support
* 3 off used dressing rolls

The machine was delivered in 2002 with the following software / options.
· Scope D300
· External toothing by means of dressable corundum grinding wheels and
non-dressing CBN profile grinding wheels.
· Prepared for internal toothing by means of dressable and dress-free CBN
profile grinding wheels
· Automatic feed control
· Modem connection incl. remote diagnosis
· Warm-up program
· Automatic shape and position correction of the grinding wheel software SMS
(grinding-measuring-grinding).
· Automatic generation of NC grinding programs
· Software for aligning splines with RENISHAW probes
· Cycle: Align (Probe = Renishaw)
· Cycle: Stock dividing (Probe = Renishaw)

The machine can be inspected under power in the factory.

Changes and errors in the technical details and information reserved.
Contact seller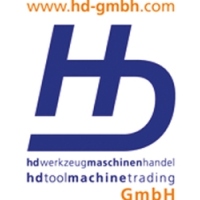 HD Werkzeugmaschinenhandel GmbH
Robert-Bosch-Str. 135460 Staufenberg Phone: +49 (0)6406-831410Fax: +49 (0)6406-831412
Further machines of this dealer