CNC Turning- and Milling Center
GILDEMEISTER CTX beta 800 TC
Stock number:

1032-03856

Year / Condition:

2021

Control unit:

CNC (CELOS SIEMENS 840D sl shopturn)

Country of origin:

Germany

Freight basis:

ex works, not loaded

Item location:

South of Germany

Delivery time:

immediately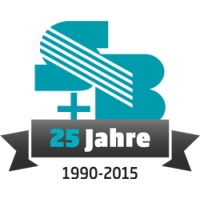 Picture / documents / videos
Technical specs
Details
turning diameter:

700/410 mm

turning length:

800 mm

speeds spindle 1:

5000 1/min

speeds spindle 2:

6000 1/min

Main spindle capacity:

32/25 kW

hollow clamping cylinder:

77 mm

y-Axis min./max.:

+/- 100 mm

tool magazin::

48 Pos

tool taper:

HSK 63

milling head speed:

12.000 1/min

milling spindle drive:

22,5 / 19 kW

total power requirement:

74 kVA

dimensions of the machine ca.:

6,50 x 2,68 x 2,00 m
Accerories
sub spindle power:

14,5 / 12,5 kW
Description
CNC - Turnmill with B-axis (torque-motor) and subspindle,
5-axis simultaneously machining,
alternating speed,
MPC 1.0,
3-D touchprobe BLUM TC62,
Main spindle ISM 76, C axis and brake
Subspindle ISM 52, C axis and brake
Partly hollow clamping device for subspindle ( D = 52 ),
Differential pressure device for main- and subspindle
coolant device 8/20bar, 20/25 l/min, paperfilter,
coolant through subspindle,
Chip conveyer,
Chuck flushing device (main- and subspindle),
oilmist suction,
flush gun,
pneumatic cleaning device for window,
3-jaw chuck SCHUNK THW Plus 260-81,
3-jaw chuck SCHUNK THW Plus 215-66,

Accessories, f.e. toolholders for turning tools, collet chuck for subspindle

LIKE NEW, ONLY approx 1.600 hours "machine on" approx 600 hours "spindle on" !!



Contact seller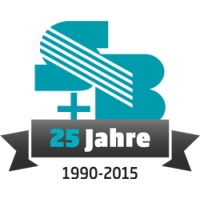 S+B Maschinenhandelsgesellschaft mbH
Becker-Göring-Str. 1/176307 Karlsbad Phone: (0049)7248-9172-0Fax: (0049)7248-917272
Further machines of this dealer